Bengali singer grilled by police after his covers spark furore
An out-of-tune Bangladeshi singer with a huge internet following was hauled in by police at dawn and told to cease his painful renditions of classical songs, sparking a furore on social media.
'Hero' Alom, as he calls himself, has amassed nearly two million Facebook followers and almost 1.5 million on YouTube with his unique crooning style and strikingly raunchy videos.
One of his numbers, Arabian Song, in which he appears in traditional Arab clothing on a sand dune with camels superimposed in the background, has garnered 17 million views.
But he has also drawn the disdain of critics, particularly for versions of classic songs of two beloved national treasures — Nobel laureate Rabindranath Tagore and Bangladesh's national poet Kazi Nazrul Islam.
On Wednesday, Alom told AFP that he was "mentally tortured" by police last week, who told him to stop performing classical songs, that he was too ugly to be a singer, and to sign an "apology" bond.
"The police picked me up at 6 am and kept me there for eight hours. They asked me why I sing Rabindra and Nazrul songs," he said.
Dhaka's chief detective Harun ur Rashid told reporters that Alom had apologised for singing the cherished songs and for wearing police uniforms without permission in his videos.
"We received many complaints against him," Harun clarified.
"(He) totally changed the (traditional) style (of singing)… He assured us that he wouldn't repeat this," Harun added.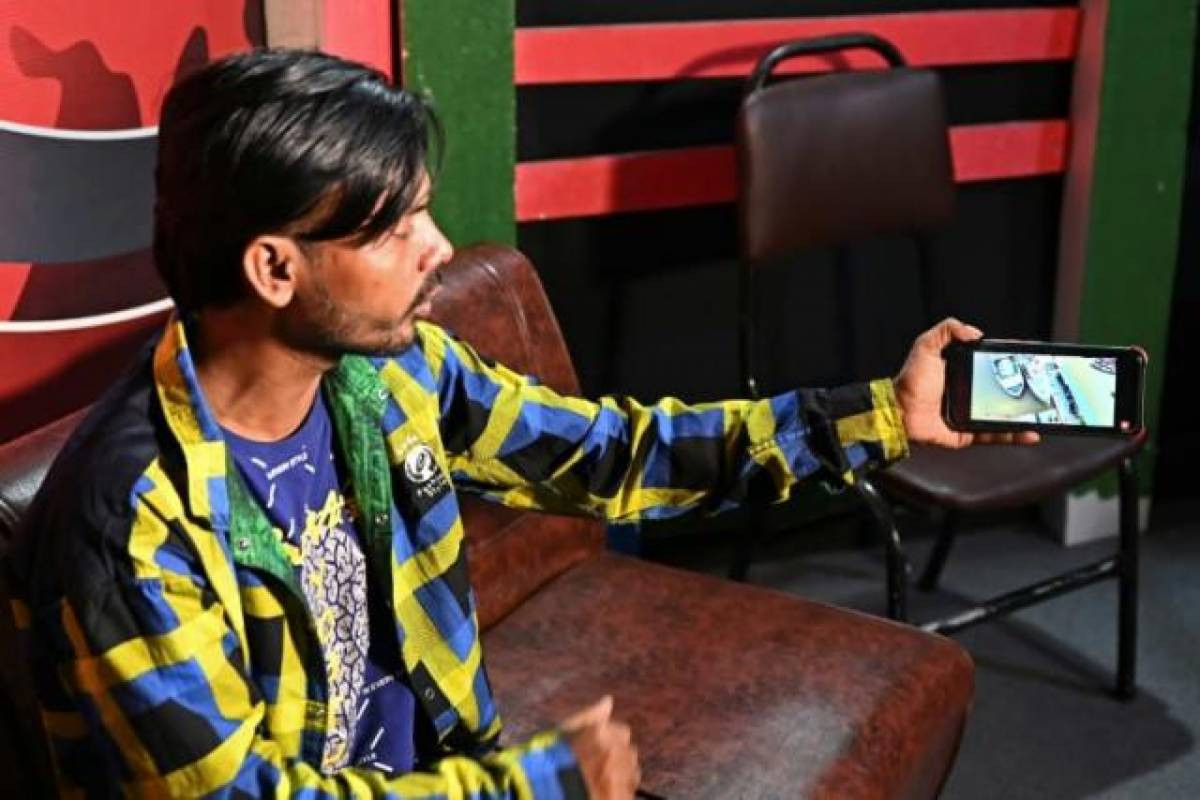 Alom, 37, insisted he had also been pressed to change his name, a claim rejected by Farook Hossain, the deputy police commissioner of Dhaka.
"He is making these comments just to go viral on social media," Hossain told AFP.
Following his ordeal, Alom released a new video depicting himself behind bars in a prison outfit, mournfully warbling that he is about to be hanged.
Alom's treatment triggered outrage on social media, with commentators and activists calling it an attack on individual rights — even if his singing is not pleasant to the ears.
"I am not a fan of your songs or your acting. But if there is an attempt to muzzle your voice, I stand up against it," journalist Aditya Arafat posted.
"Don't be broken. You are a hero. No matter what others say, you are a real hero," Sanjida Khatun Rakhi wrote on Alom's Facebook page.
Alom says he has acted in several films and participated in Bangladesh's parliamentary election in 2018 as an independent candidate — garnering 638 votes.
He told AFP at his Dhaka studio that he started using the alias 'Hero' after becoming famous in his home district of Bogra, 150 kilometres (95 miles) north of Dhaka.
"I felt like I am a hero. So I took the name Hero Alom. I won't drop this name no matter what," he said.
"At present, it seems you can't even sing with freedom in Bangladesh," Alom solemnly concludes.
Have something to add to the story? Share it in the comments below.
Nazia Hassan to light up Times Square
The Queen of South Asian Pop Nazia Hassan is on her way to light up Times Square! Getting the respect and honour she always deserved, the late singer's picture will be displayed later this month in New York's hippest space as part of Spotify's global EQUAL initiative.
But for now, as the brand ambassador for the month of August, she's headlining the cover of the streaming app's EQUAL playlist, both local and global, and her iconic song Boom Boom is highlighted for everyone to groove to.
Embossing an everlasting mark in the nation's hearts and revered for redefining local pop music landscape during the golden era of the 80s and 90s, Nazia became the first EQUAL ambassador to be honoured posthumously. The program, which launched earlier this year to provide space to women artists' voices and recognise their impact on the music industry, has chosen the legendary Nazia this month in commemoration on the occasion of her 22nd death anniversary.
"Nazia Hassan is a name synonymous with finesse and soulful rhymes. Her influence on the subcontinent continues to be emulated and admired until this day, even after her passing. Making her debut with the song Aap Jaisa Koi in 1980, she and her brother Zoheb Hassan have sold more than 65 million records worldwide. Having won the Filmfare Award for Best Female Playback Singer at 15 in 1981, she remains the first Pakistani and the youngest recipient of the accolade to date," stated a press release issued by the music streaming platform.
It further added,  "As the world celebrates the 22nd anniversary of her passing on Aug 13, EQUAL Pakistan remembers her profound impact on Pakistan's music ecosystem. With her brother Zoheb Hassan, Nazia holds enormous respect and affection for her music and her contributions to social causes."
Commenting on the inclusion of his sister in the program, Zoheb said: "I'd like to thank Spotify for nominating my sister Nazia Hassan as the EQUAL Ambassador for Pakistan and Global. As kids, we've been sincere to our art and music. When we started, we filled the void for pop music for youngsters at the time when folk and traditional music dominated the music scene across South Asia. Our music eventually transcended across the world, proving that music does not have any boundaries. It is also important for artists to use their popularity for social changes as we tried when we were young, from looking after the environment to advocating peace."
"This month, we are shining a light on an artist who revolutionised the music industry not only in her era but also for the times to come. That voice is none other than Nazia Hassan. We could not be prouder to have chosen to celebrate her life and music," highlighted Spotify's Khan FM, Artist and Label Partnerships, Pakistan. 
"We hope that her fans from all over the world can bring their emotions, love and respect and relive her life's memories through all her epic achievements and accomplishments. Join us in celebrating an icon who etched a place in our hearts, forever with her soulful melodies."
Before Hasan, the program has honoured Grammy winner Arooj Aftab, Natasha Baig, Hadiqa Kiani, and Mehak Ali and has a list of exemplary female voices to introduce the world with. As per Spotify, each EQUAL Pakistan Ambassador of the Month will receive organic and on-platform promotion across Spotify's editorial spaces. The model is meant to propel artists' reach on the platform in both their home countries and beyond. Each EQUAL Ambassador is set to get a billboard placement in the middle of Times Square in New York as well and we can't wait to see who's next!
Beyonce tops US songs chart in over a decade
After releasing her much-anticipated album Renaissance, Beyonce has scored the number one spot on the top US songs chart for the first time in well over a decade.
Her lead single Break My Soul is the 40-year-old's first solo song to hit the top of Billboard's Hot 100 since 2008's Single Ladies, the industry tracker said Monday.
Her seventh solo studio album also opened at number one on Billboard's top albums chart, the entertainment outlet said.
It's the second-highest debut of the year, following Harry Styles's Harry's House.
Renaissance also unseated Latin trap global sensation Bad Bunny from the top of the Billboard 200 albums chart, where his Un Verano Sin Ti had held the top spot for five straight weeks, along with two peaks when it first came out in May for a total of seven weeks at number one.
Eminently danceable and rife with nods to disco and EDM history, Beyonce's latest album burst onto the summer scene primed for its needle drop at the club.
Beyonce's soaring vocals have their place on Renaissance, but it's the rhythmic, urgent call to the dance floor that stands out, with a tapestry of influences paying homage to pioneers of funk, soul, rap, house and disco.
In the weeks preceding the album's release, Beyonce teased it with a steady stream of the glossy, curated portraits of herself that over the past decade have become her signature.
But though she's received wide praise for keeping the world of music videos on the cutting edge, Beyonce put out her latest record sans visuals (they're promised at a later date.)
For all her cultural clout and an indisputable throne in music's pantheon, Beyonce's songs historically have not seen the same commercial dominance as other contemporary global stars.
That was poised to change with Renaissance — and Queen Bey made good on her chances.
On Monday, the megastar released a series of portraits on Instagram including a clip of her in a disco ball of an outfit, smiling for the camera as she waved her finger to signal her number-one status.
Drake launches Moosewala T-shirt to honour singer's music
Canadian rapper Drake has paid tribute to late Punjabi singer Sidhu Moosewala, who was gunned down in Indian Punjab's Mansa district this May.
To honour the singer's legacy, Drake is launching a collection of T-shirts on his website, with the proceeds going to a charity selected by Moosewala's family. Drake was also seen wearing the T-shirt at a concert in Canada back in July.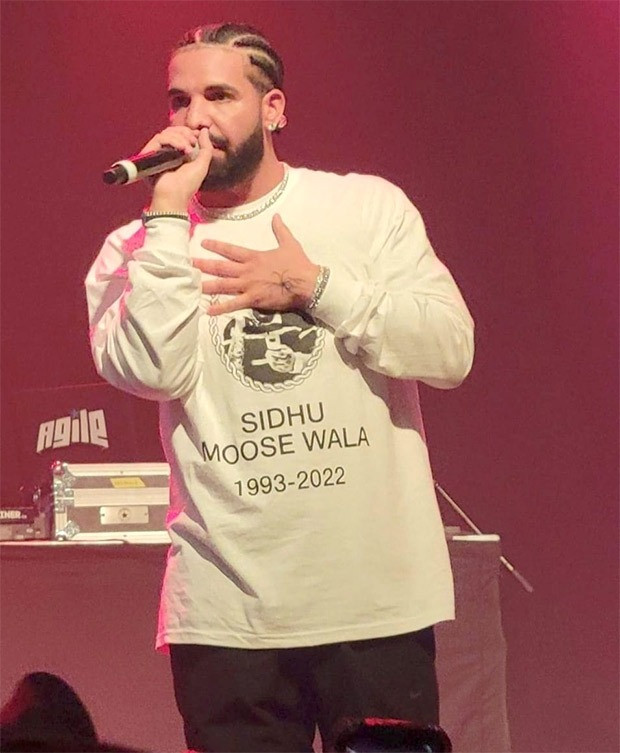 Drake's team announced the collection on their Instagram account this Thursday. Sharing a montage of clips from Moose Wala's music videos, his team wrote, "Sidhu Moosewala (1993-2022). We celebrate your life and influence in India, Canada, everywhere. Rest in peace to our friend and legend. We are working with Sidhu's family to dedicate proceeds from this drop in his honour."
This is not the first time the Grammy-winning artist has paid tribute to Moose Wala. Drake played the singer's hit singles 295 and G-Sh*t in the first episode of his radio show Table for One in June, resulting in the songs gaining a much larger fan base. When news of Moose Wala's death surfaced, the rapper had also shared an Instagram story to bid farewell to the Punjabi singer. "Rest in peace, Moose," he had written.