Digital by force, not by choice

KARACHI:

2020 was the year of leaps of faith. Not just in trying to walk to your local grocery store but also in making risky business decisions; particularly in the creative industries. According to Forrester, Netflix, Amazon and Hotstar spent nearly $520 million this year ($100 million more than in 2019) on creating content for Indian audiences. Netflix invested about $400 million to license and create more than 50 films and shows in India over the past two years. But as OTT giants invested billions of rupees in our neighbouring country, our cinema-dependent and television-oriented entertainment industry stood confused, letting its daily wagers and revenue suffer.
Film-makers were hit with the realisation that they either required a Pakistani streaming service or content that meets international demands so it can be streamed elsewhere. As for producing OTT originals, film-maker, and host Rafay Rashdi, whose talk show made it to Amazon Prime this year, told The Express Tribune, "In order to make original pitches to Amazon or Netflix, you need to be situated outside of Pakistan since we have no agents or regional offices."
Ray of hope
July 2020 brought with it some surprises after these hard-hitting realities were actualised. Film-maker duo Fizza Ali Meerza and Nabeel Qureshi announced that a Pakistani web-series based on Lyari gang war was in the works.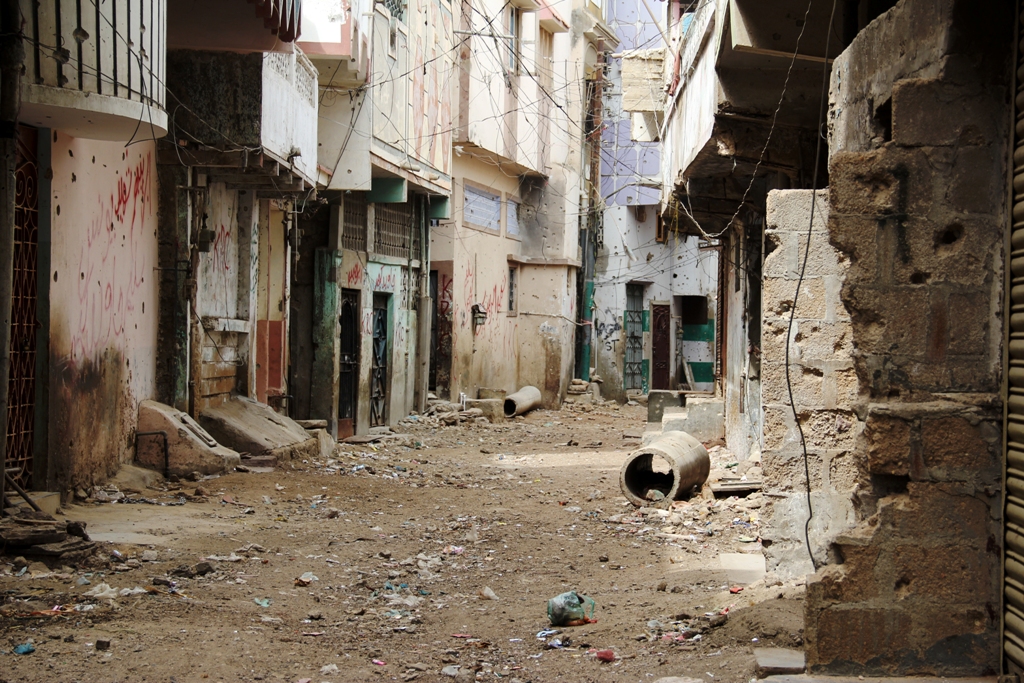 This was followed by the promise of a web-series by Faisal Qureshi as the Teen Bata Teen producer claimed he'd be taking a dive into the digital waters by exploring a phenomenon most Pakistanis were familiar with; load-shedding. Actor Junaid Khan also announced a 'motivational' series titled Keh Do that will be streamed on YouTube.
Simultaneously, an Indian streaming platform's game-changing strategy to invest in and release Pakistani content stirred much curiosity. Albeit, inaccessible for its viewers in Pakistan now, ZEE5 promised to launch five new Pakistani original series as part of its revival, two of which have been released so far.
But this was not a consequence of Covid-19 provided the mentioned shows had been in the pipeline since long before. Still, the attention Asim Abbasi's Churails garnered was enough to inspire creatives to explore the digital realm.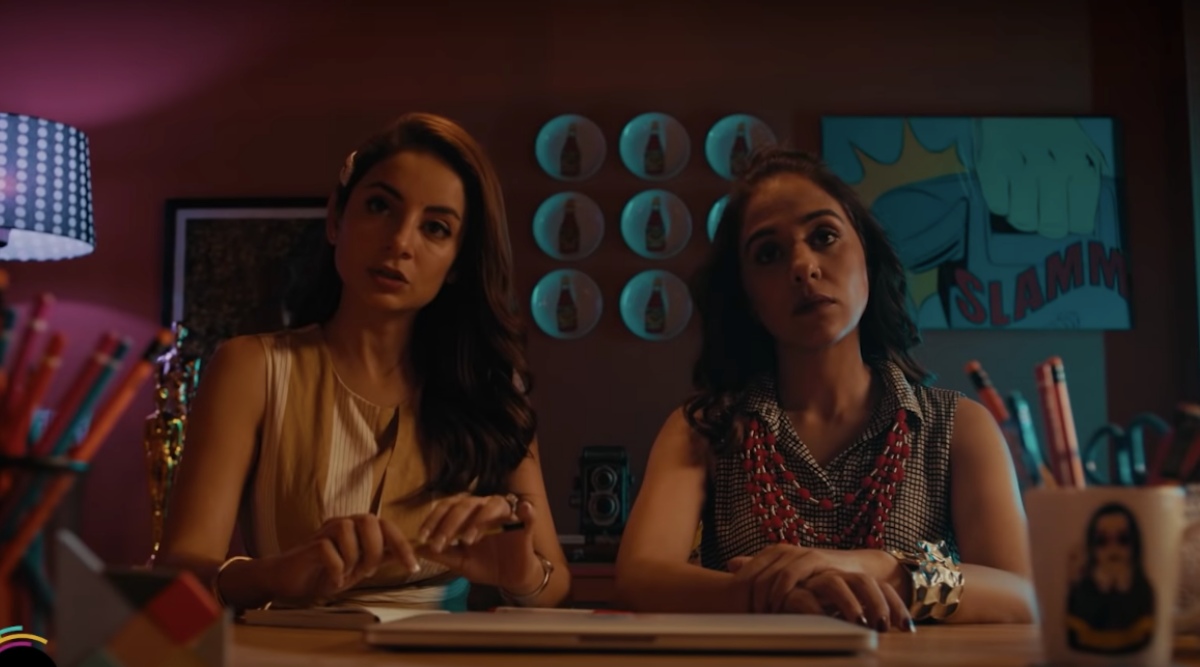 And if that's not all, Nashpati Prime – which, back in March was a one-stop entertainment channel on YouTube – expanded into a space offering diverse and engaging culture and entertainment content to viewers. The new web portal, features the likes of critically-acclaimed playwright Zafar Mairaj helming a show titled Khanabadosh.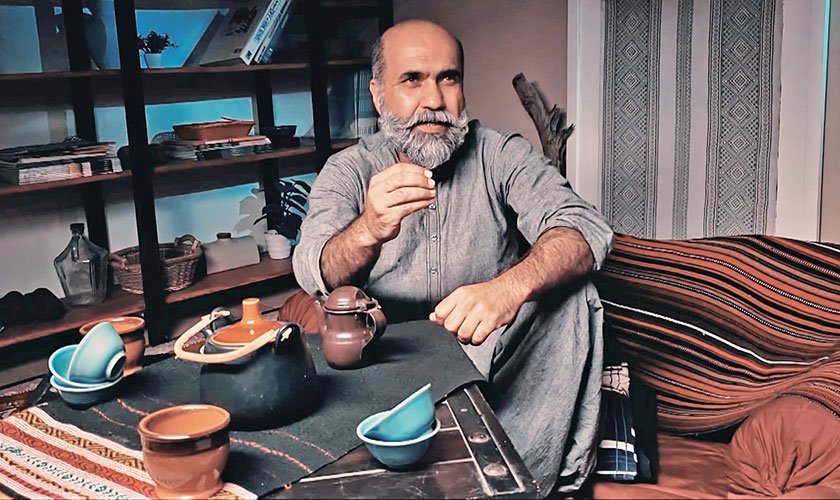 Having realised the limits of television today, Mairaj, in an interview with The Express Tribune had said that due to corporations and privately owned channels, mainstream television had lost connection with its actual demographic, leading the likes of him to turn to social media.
Turning point
Churails star Sarwat Gilani in an interview with the BBC relayed how liberating it was to be working on a web series, as opposed to dealing with the 'kind of limitations' imposed on television. "It's unfortunate Pakistan doesn't have a platform for progressive and real stories," she complained. Prior to this, Yasra Rizvi had told The Express Tribune that, "Our actors have become props we package with cathartic narratives that only talk about women and their domestic issues. But that doesn't mean we don't have other stories to tell."
Soon after, on a panel discussion at the Arts Council, director Nadeem Baig addressed the systematic failure of television to create opportunities for theatre actors. But the Jawani Phir Nahi Aani director assured the audience that "TV's monopoly as a medium is about to end."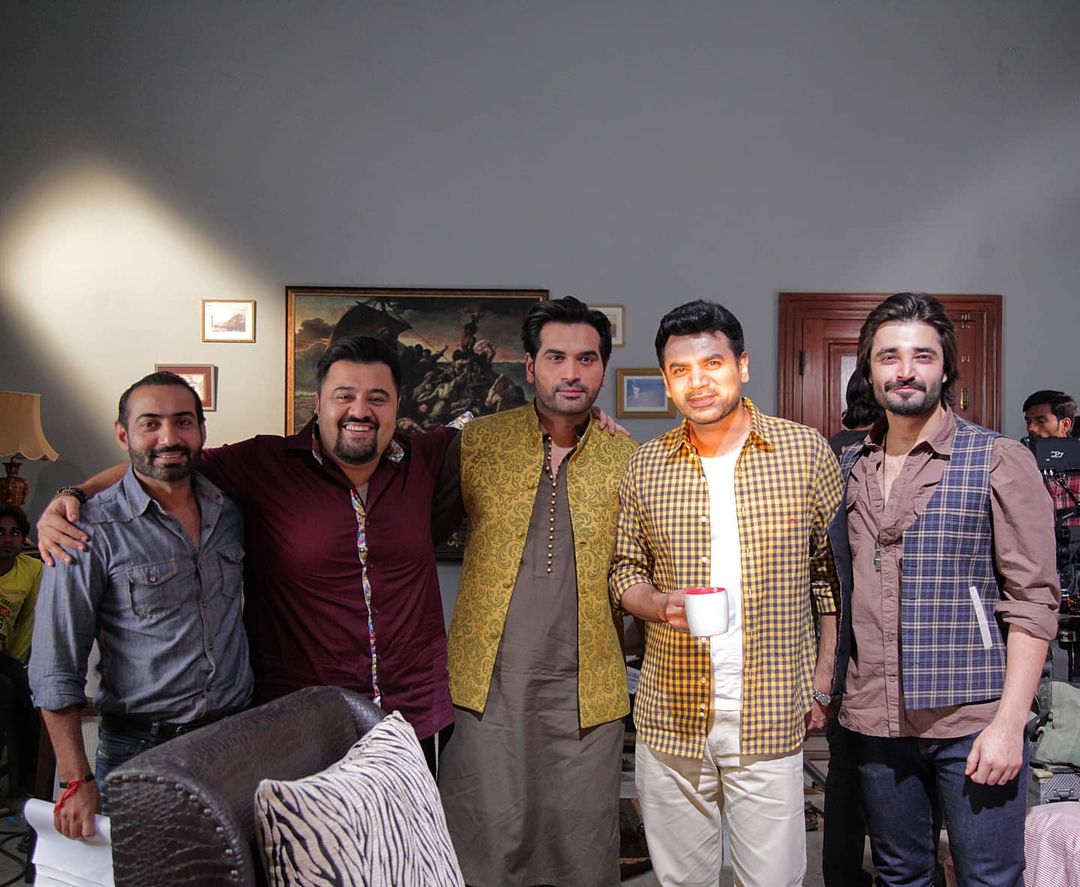 Coincidentally, three days after his claim, the Federal Minister of Science and Technology Fawad Chaudhry took to Twitter on October 23 to announce that a Pakistani version of Netflix was in the works. "We at the Ministry of Science and Technology are all set to launch Pakistan's first OTT television (Pakistani version of Netflix). The technology part is complete and we have asked PEMRA to prepare a guideline on content," Chaudhry wrote.
We at @MinistryofST are all set to launch Pakistan's first OTT Tv (Pak version of #Netflix) Technology part is complete have asked PEMRA to prepare a guideline on content and we will be all set to launch in PPP mode, it ll be just another humble contribution..

— Ch Fawad Hussain (@fawadchaudhry) October 23, 2020
"We will be all set to launch in PPP (Public-Private Partnership) mode." Expected to launch in January 2021, Urduflix is set to feature a range of content from original to already popular dramas, films, web series, documentaries, cartoons, and even Urdu-dubbed Turkish shows.
Not to mention, another Pakistani short-form digital media platform for on-demand streaming titled Rinstra launched on December 23. Veteran screenwriter Haseena Moin joined this platform's Board of Advisors in October and promised to pen two web-series for it. The very platform is also set to release Gudai, a Pashto web series tackling the issue of early marriages. While ZEE5's Ek Jhooti Love Story director Mehreen Jabbar has directed a psychological thriller web series for the same.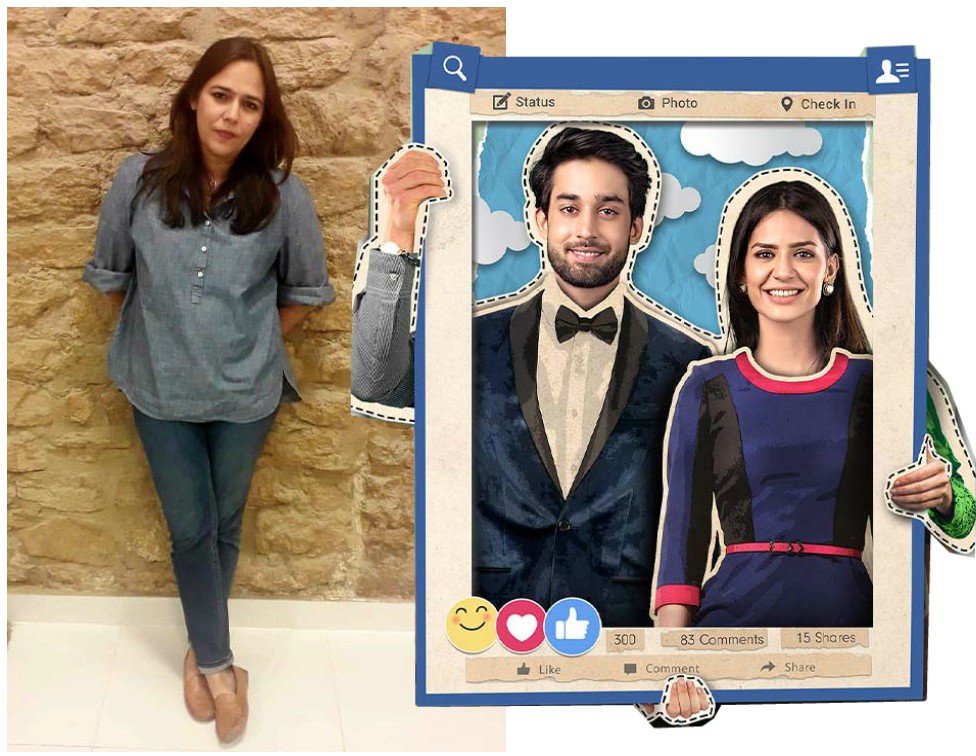 But even if we get our own streaming platform, would film-makers be able to cope with our censorship policies when sending in their content? Especially since a local regulator had asked ZEE5 to take down Churails for Pakistani audiences, despite the fact that it was on an Indian streamer.
These aren't easy questions to answer but dodging these bullets isn't going to make 2021 any better.
Broadway to light up again in September

NEW YORK:

Live Broadway shows will return to the stage starting Sept. 14 after an 18-month hiatus to fight the coronavirus pandemic, New York Governor Andrew Cuomo announced on Wednesday. Tickets will go on sale beginning on Thursday and theaters will be allowed to fill 100% of capacity, Cuomo said. Broadway theaters are among New York's biggest tourist attractions.
"Broadway is a major part of our state's identity and economy, and we are thrilled that the curtains will rise again," Cuomo said on Twitter.
Live theater is one of the last sectors to come back after the pandemic because of the challenges of social distancing for actors on stage, for crews backstage and for audiences in cramped seating in old buildings.
While New York plans to lift most pandemic restrictions in two weeks, Broadway theaters need more time for rehearsals, marketing to draw crowds and other steps.
"Restarting Broadway is a complex endeavor," said Charlotte St. Martin, president of the Broadway League, an industry group. "Today's green light by the governor to put our shows on sale now for the fall is vital to our success."
Producers will work with state authorities on what safety measures will be required. It is possible theaters will mandate proof of a coronavirus vaccination for audience members, New York budget director Robert Mujica said.
"Will people feel comfortable sitting right next to another individual without knowing their vaccination status?" Mujica said at a news conference. "What we do know from surveys is that the answer is no."
Thousands of actors, dancers, musicians and backstage crew were thrown out of work when Broadway theaters closed in March 2020. Some shows, including the hit musicals Frozen and Mean Girls, have said they will not return.
Thirty-one Broadway shows were in production when the shutdown began, including hits such as Hamilton, The Lion King and Wicked.
Each returning show will announce its re-opening date in the coming weeks, the Broadway League said.
More than 14.8 million tickets were sold for Broadway shows in the 2018-2019 season, bringing $1.8 billion in box office receipts, according to the Broadway League. Some 63% of those going to shows were tourists, from outside the United States or outside New York.
"It's time to get back to work, and I can't wait to be back on stage very soon," said Sara Bareilles, songwriter and star of the musical Waitress.
Theatre goes another year without reprieve

ISLAMABAD:

As the country crosses another year in pandemic with theatres and auditoriums still closed under coronavirus restrictions, those associated with the industry have been left feeling stranded on a sinking ship.
Local performance artists, musicians, producers and playwrights have gone without work for the past several months; many with exhausted savings, now struggling to make ends meet.
Moral-based dramas performed at the Pakistan National Council of Arts (PNCA) and the Punjab Arts Council, in addition to commercial theatre dramas produced and performed at various private halls, have long been a source of affordable entertainment to the public.
Moreover, many prominent film and television actors also trace their humble beginnings to the same theatre stages, where they polished their craft for years before going on to conquer the silver screen. Yet however, as stages remain empty and theatre balconies stand vacant amid the pandemic's threat, performers of today have been left to without aid and whirlwind of troubles and anxieties to face.
Although the federal government and the Punjab government both had set certain welfare funds for struggling artists, many in the industry claim that the relief cheques were only handed out to the governments' favourites.
"The rest, who failed land in the good books of the government, we left to fend for themselves," opined a young performer, on conditions of anonymity.
Addressing the matter, a former Pakistan Television Corporation (PTV) senior producer, who preferred staying anonymous, maintained that Pakistani artists have been endeavoring for decades to promote the country on national and international levels. "They are the identity of our country. But sadly, we have now started promoting Turkish artists, while abandoning our own. If we continue doing so, it will be the death of our culture and there will be nothing left to save," he forewarned.
Speaking to The Express Tribune in the regard, renowned theatre producers Shehzad Iftikhar and Rasheed Ali, were keen to point out the inequalities faced by the theatre sector in wake of Covid-19. "While there have been strict SOPs for commercial theatre for the past 15 months, citing risk of viral spread, but people are still allowed to travel together in trains, buses and planes. Various meetings and processions have also been organised during the same period, but artists are somehow painted as the sole cause of the pandemic's spread," commented Iftikhar. "In Rawalpindi and Islamabad, dramas are officially performed in two cinema halls and in total three. The government should formulate a comprehensive policy to allow these establishments to operate, before the entire sector collapses," added Ali.
Reiterating the sentiment, local stage actor Masood Khawaja Hameed also maintained that the theatre industry is a sector in perils of collapse. "If we do not take steps to safeguard the industry in due time, the entire sector will not even survive to see the sun of 2023. If theatres close, thousands of artists will lose not just work but also an outlet for their passion, and many will lose their will to live," he told The Express Tribune.
Published in The Express Tribune, May 16th, 2021.
PNCA chief Fouzia Saeed critically injured in car accident
Fouzia Saeed, Director General Pakistan National Council of the Arts, met with an accident on Sunday, the official account of PCNA confirmed on Twitter. According to the initial reports, Dr Saeed was touring Balochistan where she met with the unfortunate incident near Panjgur. She has now been shifted to Quetta for her treatment. Her condition remains critical.
Dear all,
DG PNCA Dr. Fouzia Saeed met an accident during her tour of Balochistan. She has been transferred to a hospital in Quetta where she is currently recovering. Kindly pray for her speedy recovery.

— PNCA (@PNCAOfficial) July 5, 2021
Soon after the news of her accident made rounds on social media. Many took to Twitter and prayed for her swift recovery.
There's a very devastating news that D.G PNCA Dr. Fouzia Saeed has met an accident on the Panjgur National Highway. She's is currently unconscious and being brought to Quetta. Please pray for her health and a speedy recovery. #Quetta #fouziasaeed pic.twitter.com/RQ0zR3OwHE

— Umar Sheikh (@umarmarve) July 4, 2021
What a terrible news, prayers for her health and life. Dr Fouzia Saeed is one of the most prominent women to work on workplace harassment laws in Pakistan for decades – day in day out.

Her book 'Working with Sharks' is an eye-opener. https://t.co/KcWZckfRkS

— Farhat Javed/BBC (@FarhatJRabani) July 5, 2021
Oh God , may she get well soon.

— Asma Shirazi (@asmashirazi) July 4, 2021
I just heard about our mentor, friend dr @FouziaSaeed's car accident. I pray she recovers soon. Its a very terrible news.

Heart is so heavy & eyes wet : (

— Saif Samejo (@SaifSamejo) July 5, 2021
Dr Saeed, who took over PCNA last year, is well known in the culture sector of the country, particularly from the time she spent at the helm of the National Heritage Museum – Lok Virsa in the federal capital.
During her three-year tenure there, she took the institution to new heights, regularly holding events at the museum and giving a boost to the traditional and diverse folk culture of the country by hosting the annual Lok Mela and the National Language Festivals.
Dr Saeed has been working on women issues for decades, the outcome of which are her two books, "Taboo" and "Working with sharks".
She was also head of the Folklore Society of Pakistan where she played a prominent role as a civil society member. Her book "Folk Heritage of Pakistan" is the only book of its kind, whereas the book "Forgotten Faces" is about women of folk theatre is a rare book on the subject in the English Language.