KJo says Kareena's rapid fire was 'one of the worst'
Koffee with Karan Season Seven's latest episode has everyone talking, especially since it marked the attendance of everyone's favourite talker, Bebo (Kareena Kapoor Khan), alongside the ever-chirpy Aamir Khan, who out-sassed his Laal Singh Chaddha co-star in the show – bet no one saw that coming?
Fans claim KwK has finally "redeemed" itself with the latest episode, given it was "meandering" after a blazing start with Ranveer Singh and Alia Bhatt, as per The Indian Express. Though the episode began with a lot of talk about Laal Singh Chaddha, which everyone knew was bound to happen with, it became more interesting as the stars', especially Aamir's coffee kicked in.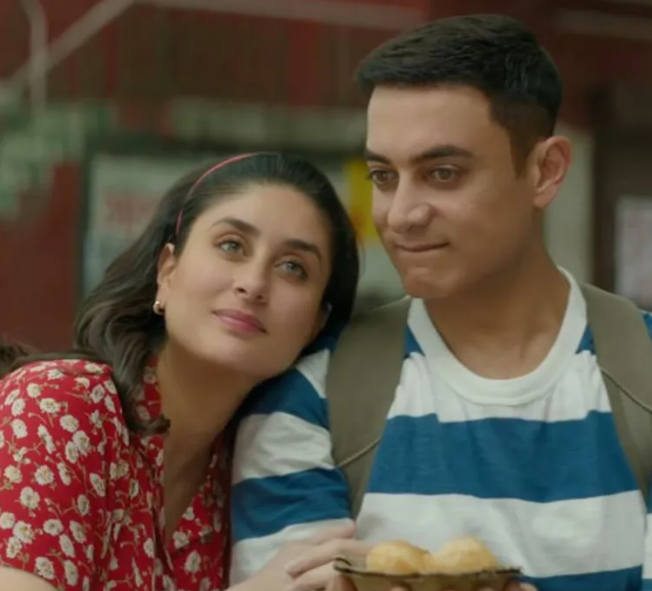 The real Aamir is savage
One of the most interesting takeaways from the episode was Aamir's unfiltered presence. The celebrity, who's known to keep his guard up, did not miss a single chance to pick on KJo, so much so, that Johar was forced to say, "You have not spoken so much in your entire life before." From telling Johar the only good thing about Kabhi Khushi Kabhie Gham was Kareena's character Poo to calling out the deafening music at Bollywood parties, Aamir was more savage than he has probably ever been in his three decades in the film industry.
Kareena isn't always sassy
While the Dangal actor was a revelation, Kareena too, displayed a change in behaviour. But fans felt she wasn't entirely being herself. The Kareena who'd often speak without thinking while on the KwK couch was out of action. Perhaps she matured or perhaps, Johar was right when he said she's "too full of herself" or being "way too diplomatic." The filmmaker was so unimpressed he said the rapid fire round with Kareena this time around may go down in history as the worst of the show. She had no answers to questions like, "Who will not be invited to Ranbir Kapoor or Shahid Kapoor's party?" or "Who is the best actor and actress today according to you?"
Aamir isn't afraid of being a "sissy"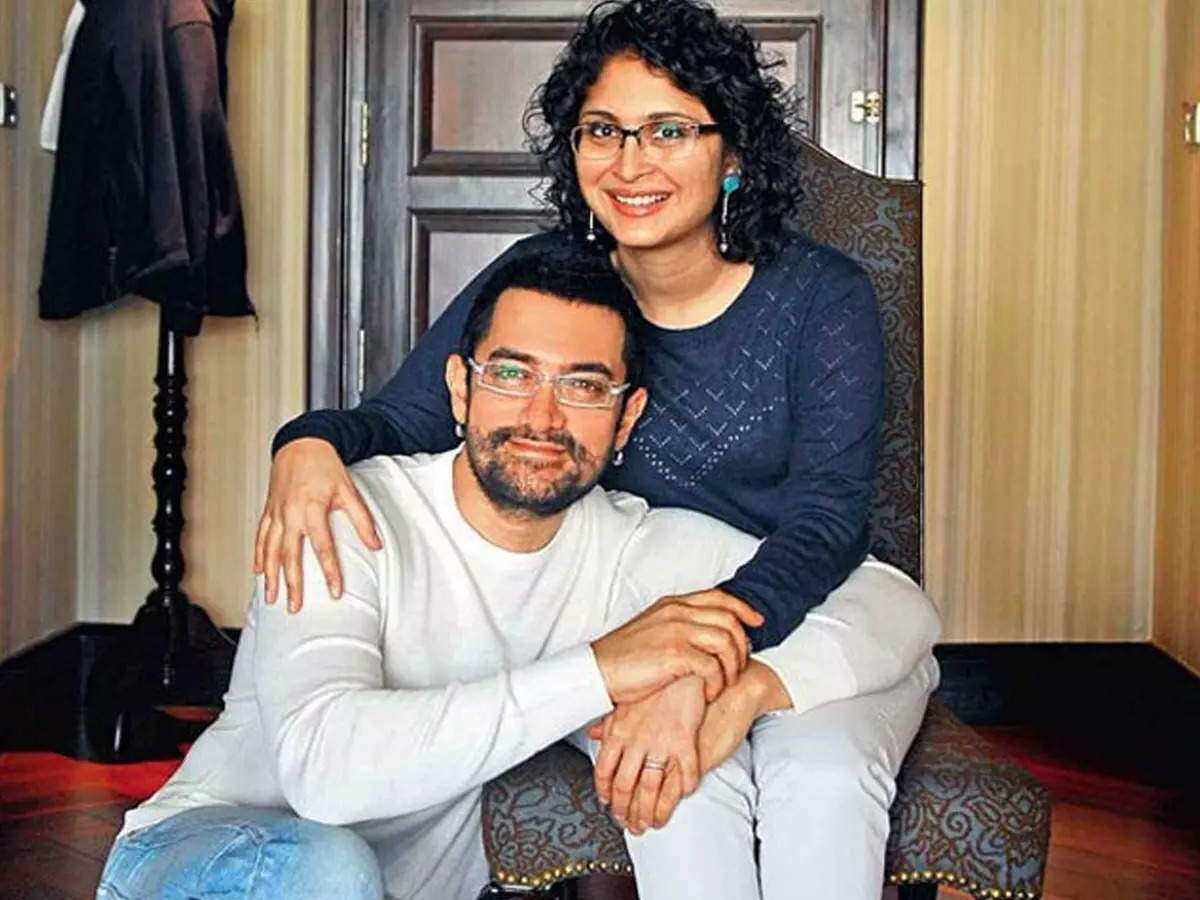 Meanwhile, Mr Perfectionist, who has always kept his personal affairs to himself, spoke candidly about missing the special moments with his family and not nurturing his relationships because of his passion for work. He shared how he regrets not spending more time with his children. And while confronting his emotions without fear onscreen, the actor also mentioned he's worn his former wife Kiran Rao's clothes at home because they were comfortable.
Kareena is a family woman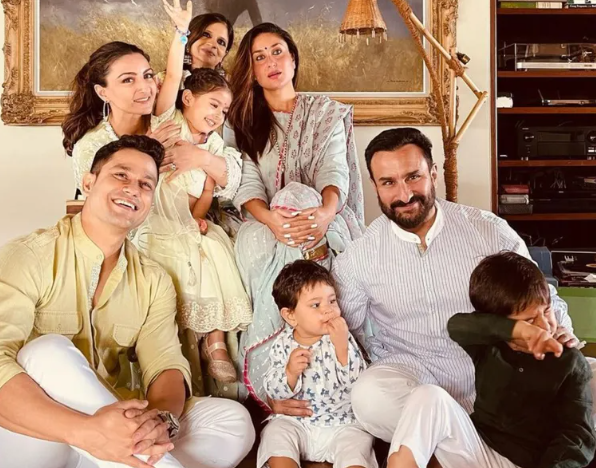 While refraining from being hurtfully honest about fraternity members, Kareena was quite confident while responding to familial questions. She confessed she shares an amicable relationship with Sara Ali Khan and Ibrahim Ali Khan. The 3 Idiots actor also said she understands that Saif needs to divide his time equally between her and all four of his children.
The rumours are true
The rumours are true, not everyone is required to audition or screen test for roles in Bollywood. And Kareena's confession is testament to the same. The actor also took a moment to admit Laal Singh Chaddha marked the first time she's ever had to screen test in her 22 years of acting career.
Ranveer 1, Aamir 0
But while Kareena refrained from being mean to or about those outside of the KwK sets, she did not hold back when commenting on Ranveer's appeal and Aamir's lack thereof. When asked about Aamir's fashion sense, she said "minus" in a Poo-esque fashion. But admitted she would totally stalk Ranveer Singh's Instagram for "thirsty photos".
T Magazine's top picks of the week
Movie: Blonde
The much-anticipated Blonde has finally been released on Netflix this week. The movie stars Cuban beauty Ana De Armas who, thanks to the blonde hair and make up, bears an uncanny to the legend Marylin Monroe herself in the movie. The movie tells the story of the tragic starlet that was severely misunderstood. According to Armas, it took her a year of lessons to get the classic blonde starlet's accent right. However, her look and accent aside, whether the actress truly does justice to this icon, remains to be seen.
TV show: Love is Blind: After the Altar
If you've been a fan of the reality series Love is Blind, then this is your time to rejoice. Unlike other reality series that focus on helping contestants find love, this show isn't focused on just outer beauty alone. However, both the couples who got married in season two have recently announced that they have split. Therefore, this post-season episode should hopefully answer questions of fans clamouring to know why the couples whose love stories they saw unfold onscreen couldn't make it work in the real world.
Song: Only Fan by Bazzi feat. Cordae
Bazzi's latest song titled, 'Only fan' just dropped this week. The American singer, songwriter and record producer Andrew Bazzi, better known as Bazzi, just released his third album Infinite Dream this Friday and while most fans will say there's something on this album for everyone, we can't help but be completely partial to 'Only Fan'. With an upbeat sound and catchy lyrics such as, 'How I don't know you, But I'm missin' you? Yeah, I can't break through, And it's drivin' me crazy,' what's not to love about this song?
Book: Grounds keeping by Lee Cole
This debut novel by Lee Cole is by turns smart, funny and thought provoking. The story's main character, Owen  Callahan, an aspiring writer, moves to Kentucky to live with his Trump-supporting uncle and grandfather in the run-up to the 2016 election. While there, he takes a job as a groundskeeper in exchange for a writing course at a local college, where he meets Ama Hazdic. Hazdic has everything Owen doesn't: an ivy league education, a prestigious job and success as a writer. As these two begin a secret relationship, the novel explores themes of political polarization and class differences.
Famous Indian comedian Raju Shrivastav passes away at 58
Famous Indian comedian Raju Shrivastav has died aged 58 in Delhi after health complications, reported Indian news agency ANI. The news was confirmed by his family. Shrivastav passed away two months after he was admitted to the All India Institute Of Medical Sciences (AIIMS) and had been on and off of the ventilator. 
Comedian Raju Srivastava passes away in Delhi at the age of 58, confirms his family.

He was admitted to AIIMS Delhi on August 10 after experiencing chest pain & collapsing while working out at the gym.

(File Pic) pic.twitter.com/kJqPvOskb5

— ANI (@ANI) September 21, 2022
After two rounds of cardiopulmonary resuscitation (CPR) failed to resuscitate the comic, he had to be shifted to the ICU. His wife, Shikha Srivastava, had also reached Delhi following the hospitalisation.
Last month, it was reported that his condition is stable and he continues to recover slowly in the All India Institute of Medical Sciences (AIIMS), Delhi. In a statement, the comedian's daughter Antra Srivastava had said, "My dad's condition is stable and continues to improve slowly. He is on the ventilator at the moment."
She further appealed to people to trust the news from his official account on social media and the statement from AIIMS. "Only statements from AIIMS, Delhi and Raju Ji's official social media accounts are trustworthy and genuine. Any other news or statements from anyone else is unreliable. The doctors and their entire team at AIIMS Delhi are working hard and diligently. We're thankful to them and all his well-wishers", Shrivastav's daughter confirmed.
Srivastava is most notable for his comedic chops, having been active in the realm of stand-up comedy since the 1990s. He has also appeared in films like Toilet: Ek Prem Katha. Srivastava currently serves as the chairman of the Film Development Council in Uttar Pradesh.
Shrivastav did small roles in films like Tezaab (1988), Maine Pyar Kiya (1989) and Baazigar (1993) to survive in the city until he bagged a show on Doordarshan.
Have something to add to the story? Share it in the comments below. 
Golden Globes broadcast to return to NBC in 2023

LOS ANGELES:

NBC will resume its live broadcast of the Golden Globe awards for film and television in January 2023, the network said on Tuesday, citing organisers' steps to address ethics and a lack of diversity among voters.
The Comcast-owned (CMCSA.O) network said it had committed to airing the show for one year as part of an agreement with the Hollywood Foreign Press Association (HFPA), the group that hands out the awards. The Jan. 10 show also will stream on Peacock.
NBC had cancelled its January 2022 airing of the annual ceremony, and major Hollywood studios and actors boycotted the event, following a backlash over ethical lapses among the organizers, the Hollywood Foreign Press Association.
A Los Angeles Times investigation published in February 2021 found the HFPA had no Blacks among its 89 members and raised long-standing questions about the behaviour of its journalist members, who were accused of soliciting favours from celebrities and movie studios.
The HFPA responded with a broad range of measures, including new ethics guidelines and the addition of new members and non-member voters. The organisation admitted 103 new voters from 62 countries outside of the United States, bringing the total voters to 200.
According to NBC, the total Golden Globe Awards voting body is now 52% female and 51.5% racially and ethnically diverse, with members who are 19.5% Latino, 12% Asian, 10% Black and 10% Middle Eastern.
"We recognise the HFPA's commitment to ongoing change and look forward to welcoming back the Golden Globes to NBC," Frances Berwick, chairman of NBCUniversal Entertainment Networks, said in a statement.
Nominations for the 2023 awards will be announced on Dec. 12.
After 2023, Globes organizers can pursue other distribution opportunities, NBC said.