Roman Polanski to stand trial in France for defaming accuser

PARIS:

Veteran Franco-Polish filmmaker Roman Polanski has been ordered to stand trial in France over his alleged defamation of a British actress who accused him of sexual abuse, a source close to the case said Wednesday. 
The Paris court order did not specify a trial date for Polanski, 89, who was charged in October last year. He has faced a series of sex assault claims during his career, though never previously has he stood trial in France over them.
The defamation case was filed by Charlotte Lewis, born in 1967, who starred in Polanski's 1986 film Pirates.  In 2010, she had accused him in Los Angeles of sexual abuse at his Paris apartment in the 1980s, when she was 16.
Polanski dismissed Lewis as a "liar" and a "fabulist" in a long interview with Paris Match magazine in 2019, pointing to quotes attributed to her in a 1999 interview with the British tabloid News of the World, expressing her desire for him. Lewis claims the quotes were not accurate.
Polanski's lawyer Herve Temime told AFP last October that the pressing of charges was "automatic" in defamation cases, and welcomed the prospect of trial as the way of bringing out of the truth.
The director remains wanted in the United States for the statutory rape of a 13-year-old girl in 1977 and has also faced accusations of other sexual assaults that he denies.
In 2019, French photographer Valentine Monnier accused Polanski of raping her in his Swiss chalet in 1975 when she was 18 and working as a model and actress, saying he tried to give her a pill as he beat her "into submission".
His star has also dimmed in the wake of the MeToo movement that rocked Hollywood, and French stars including celebrated actress Adele Haenel walked out of France's annual celebration of cinema, Les Cesars, in 2020 after Polanski was awarded for his film "An Officer and a Spy".
'Joyland' to reportedly release on November 24 in Pakistan
After bagging several international awards, Saim Sadiq's Joyland will be released in Pakistan on November 24, reported Express PK. The Federal and Provincial censor boards have given a green light to the award-winning film. 
Sadiq had always maintained that Joyland was meant to be watched by Pakistanis but the question of whether it could, had remained a matter of debate. But Saim has assured there is nothing in his film that could irk censor boards. 
Reinstating that the film was always made to be viewed by Pakistanis – with the Cannes win being a cherry on top – he added, "I knew the intent was always to screen the film in Pakistan, this whole other thing of going to Cannes and stuff, that just happened. But I made the film to show it here."
Joyland features a daring portrait of a transgender dancer in the Muslim country first made headlines when it won the Cannes Queer Palm prize for best LGBT, queer or feminist-themed movie. Sadiq's directorial, a tale of the sexual revolution, tells the story of the youngest son in a patriarchal family who is expected to produce a baby boy with his wife. He instead joins an erotic dance theatre and falls for the troupe's director, a trans woman.
It was the first-ever Pakistani competitive entry at the Cannes festival and also won the Jury Prize in the "Un Certain Regard" competition, a segment focusing on young, innovative cinema talent. "It's a very powerful film, that represents everything that we stand for," Queer Palm jury head, French director Catherine Corsini, told AFP earlier.
Have something to add to the story? Share it in the comments below. 
Hrithik Roshan 'loves' Mahira Khan's look as Mukkho Jatti
Bilal Lashari's much-awaited directorial, The Legend of Maula Jatt, has fans and the entire Pakistani entertainment industry equally excited. The film has already found a fanbase, not just in Pakistan, but across the border as well. The makers have been revealing the posters of their star-studded cast for the last few days.
Fawad Khan, Hamza Ali Abbasi, Mahira Khan and Humaima Malick took to social media and shared their looks from the upcoming film. Many took to social media and praised the actors for nailing the brief. From the looks of it, the cast seemingly got under the character's skin.
Mahira's poster, however, seems to have received much applause. The likes of Asim Raza, Sohai Ali Abro, Sanam Saeed, Sanam Jung, Ayesha Omar, Sharmeen Obaid Chinoy, Nabeel Qureshi and Imran Abbas among others took to social media and commented on her post. However, there was one comment that caught everyone's attention and it was of Bollywood heartthrob Hrithik Roshan.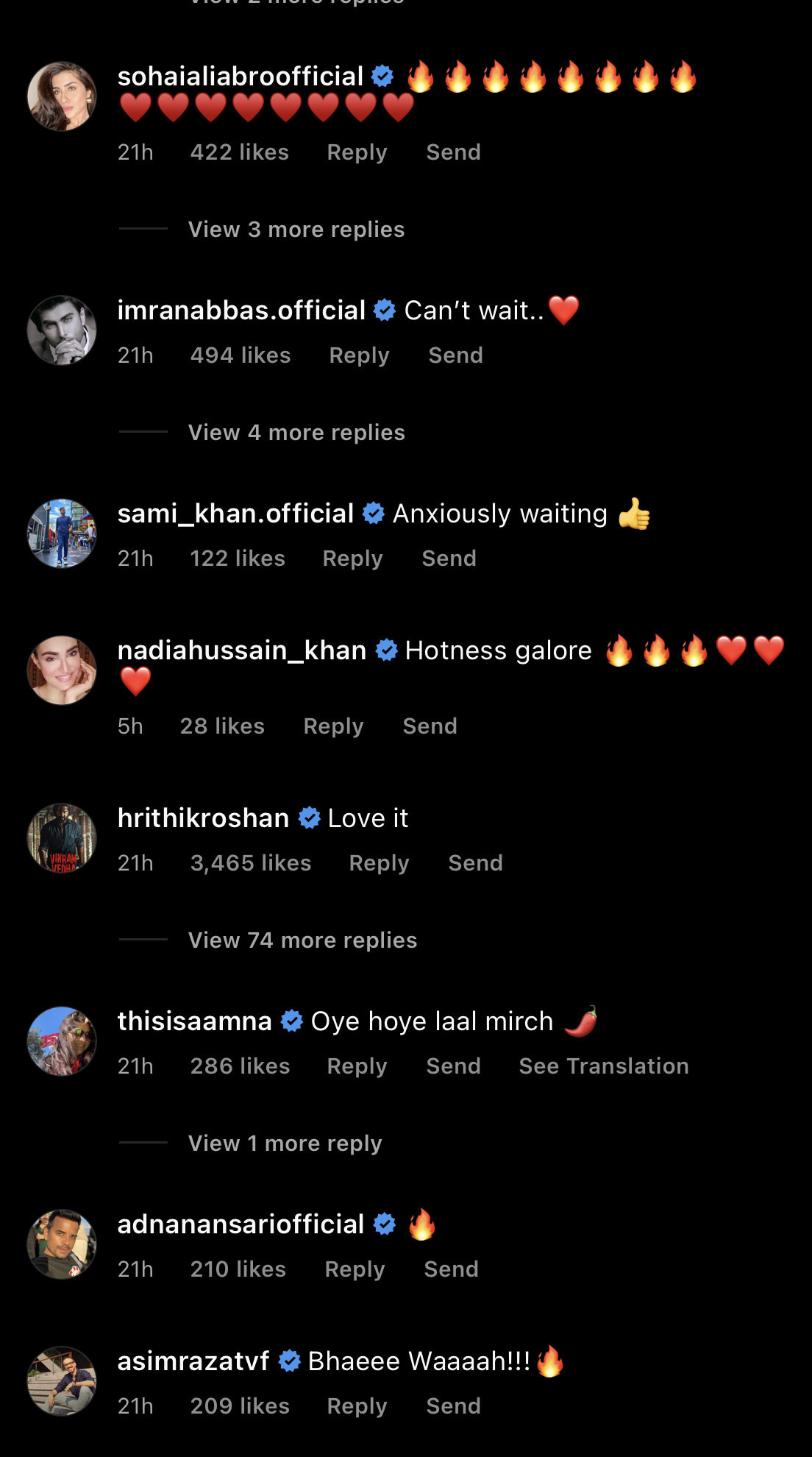 The War star took to Mahira's Instagram post and penned, "Love this." The Verna actor, who will be essaying the role of Mukkho, had earlier shared in an interview that she is looking forward to reuniting with Fawad onscreen after years. "Yes, I am super thrilled about Maula Jatt, which is a Punjabi film and I unite with Fawad Khan after Humsafar."
The two are coming together after six years and she is already feeling the pressure. "We are expected to create the same magic like Humsafar, but the two projects – Maula Jatt and Humsafar are totally different," she had revealed. The Legend of Maula Jatt releases on October 13.
Have something to add to the story? Share it in the comments below. 
In the world of 'Joyland', some find joy, others lose it

KARACHI:

"It's a love story, begins as one and ends as one," says actor Ali Junejo of the film that put Pakistan on the map at Cannes. Devoid of a quintessential hero, a damsel in distress or a character to offer your sympathies to, the Joyland on-screen couple Junejo and Rasti Farooq shudder as they describe the film as a place for a necessary sense of discomfort— one that's often felt in patriarchal societies.
Sunkissed in their rooms joining from Karachi and Lahore respectively, Junejo and Rasti unpacked the making of Joyland with The Express Tribune on a zoom call. From learning an erotic style of dancing and working on characters for months before the actual shoot to mixing juices to get a puke colour right and not wanting to leave the set, they recalled their favourite memories and challenges faced while creating a film on a subject that rarely gets the limelight in mainstream cinema.
First things first, now that a majority of the world has seen the film and is heaping praises for it, when will Pakistan get to see it? "Sometime by the end of this year," said Junejo while Farooq almost ruined a "surprise" about to come for fans "very soon." However, while the makers are confident the film holds no material that needs censoring to fit the standards of PEMRA, they don't know what to expect from the audience.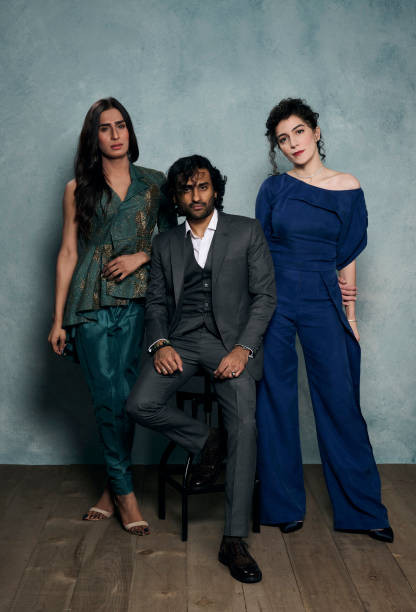 "I think an uncomfortable place is a good place to be. It helps one process. Besides, there's nothing offensive in the film, and well even that is subjective. I'd say the kind of films that are released in the Islamic Republic of Pakistan, the kind of language and obscene jokes should raise more eyebrows. Not Joyland," said Junejo.
His co-star and wife in the film, Farooq, clueless but excited, said there's no data that she can sit through to tell how people have previously reacted to a film like Joyland. "Over the last few years, the stories that have been bombarded on screens see people without layers. They have reduced human lived experiences to characters that are either bad or good. They're reduced to these dichotomies whereas Joyland also shows a family but every character suffers; either due to their own decisions or at the hands of society and the audience isn't used to that."
She further went on to say that the "culture" and "values" that mainstream media engages with are often superficial and she hopes that Joyland will make people question the discomfort they feel about their realities while watching it. "I'm hoping they leave with questions; a lot of them. I'm hoping they look back to their societies and families and identify similar characters and ask themselves do they deserve my love and my empathy? I'm hoping they understand the pain inflicted by a patriarch; subconsciously and otherwise."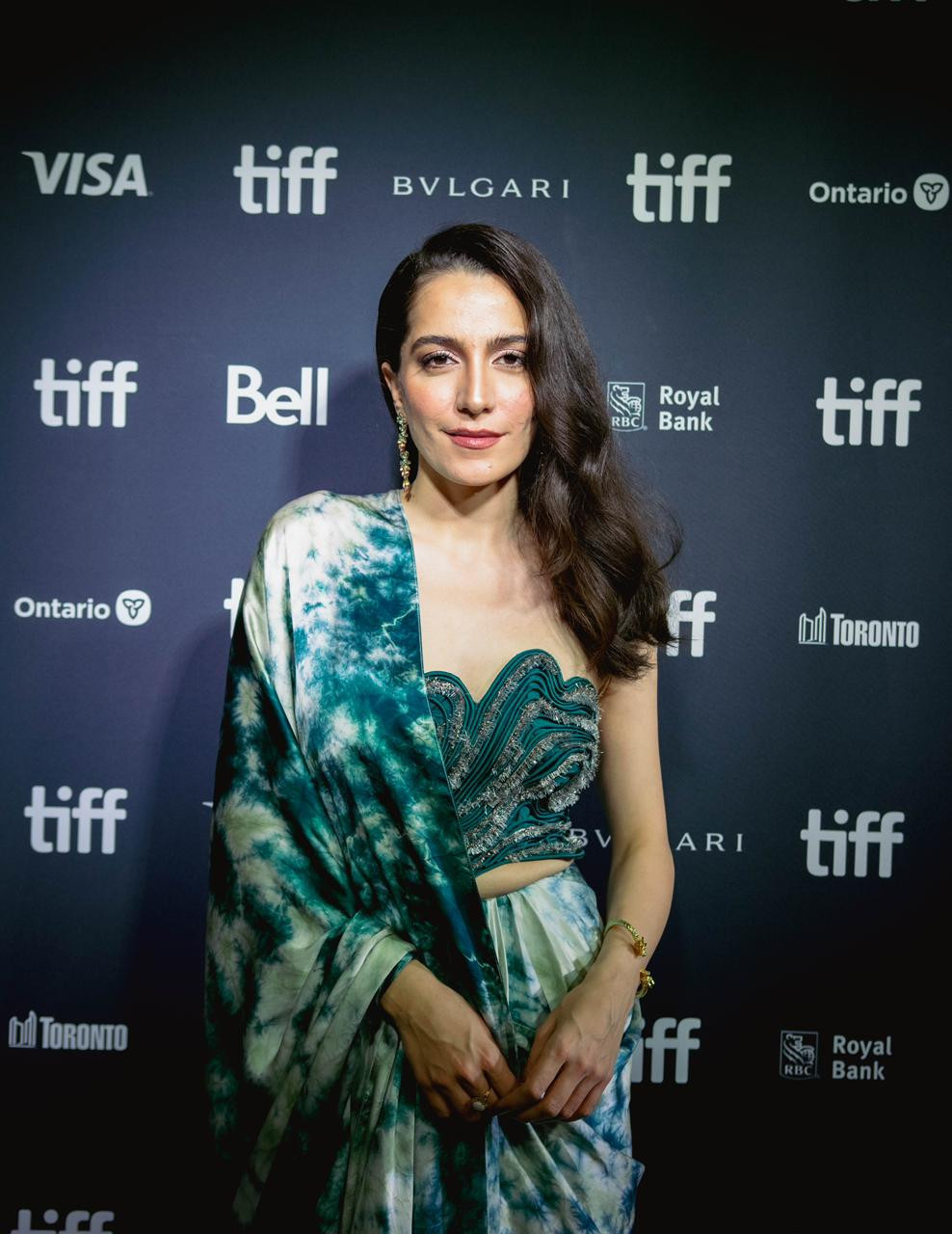 With themes of heartbreak, identity, and gender being tackled in a love story, the question that remains is the title Joyland. The simple answer to that is that the climax of the film is shot in an amusement park in Lahore called Joyland but the symbolic meaning adds all the substance to it. "It's a character-driven film at its heart. Sure, people actually go to Joyland in the film but every character is on a journey to find their own purpose, their own joy. Some end up finding it while some lose it. That's the irony of it," said Farooq.
Moving on to their favourite moments on set, the top memory for both of them was a quiet scene which made the actors realise they missed working with acting forces that understand the zone you're in, that then absorb it and catch up with the other while motivating the scene towards a level above expectations. Their praises for each other draw a picture of this melancholic chemistry to look forward to on screen.
Other than that, it was the last day of shooting for Farooq and learning to dance for a not-so-balletic Junejo. "Mumtaz works at a salon and all my salon scenes were at the end. So this is my last day of the shoot and I'm miserable that this is going to end. Most of my other scenes in the film, through some stroke of luck, always worked out without many takes. When I showed up on my last day, I told everyone, 'guys I hope all things go wrong because I want to extend this day as long as possible.' and I jinxed it. I was having a ball but everyone else was annoyed. Safe to say, those 14 takes I enjoyed thoroughly," recalled Farooq.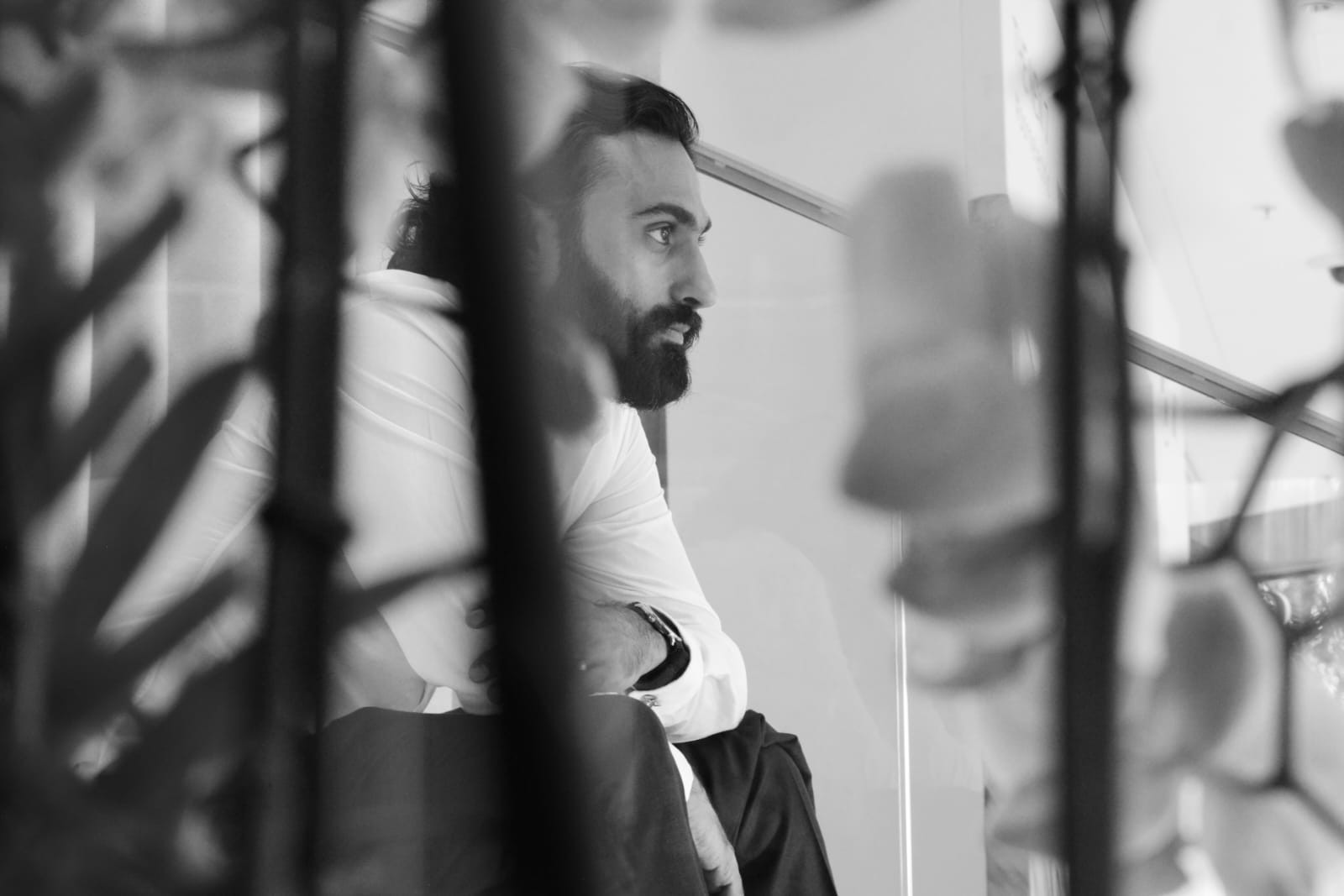 Meanwhile, Junejo, who claims to not have a bone in his body when it comes to dancing, said it was complete chaos while learning an erotic, sensual kind of dance. "A good portion of the film takes place in a theatre and I had to learn how to dance. We had a lovely choreographer, Gulshan, he's so hilarious, his warmth made the whole thing fun. He was so patient, and trust me when I say, a fair bit of effort went into this and you'll have to see to tell me how I did."
As opposed to how Joyland has been marketed so far in the international world, both Junejo and Rasti disagreed on it being solely a film about gender identities. "The script that Saim [Sadiq] put down, us actors owe this feeling of contentment to his caring, kind and sensitive writing with which he made this ensemble of characters. And frankly, any kind of passionate and vulnerable exposure to love has a challenge to it, it asks you to take a hard look at yourself and things around you. Joyland has men, women, married couples, dancers, and a trans woman— and all of them have very real human problems," exclaimed Junejo.
Adding to the language of Joyland, Farooq continued, "The sons, the daughters-in-law, they have such conflicts that they fail to understand each other and often hurt each other but even in those moments of upheaval, the writing extends its love and care to every character even to the patriarch who has bent his home in a way that affects everyone. Even with themes like gender and desire, the film isn't apologetic but isn't pretentious either. It gently asks you to allow for some space to look at people that you perhaps don't bat an eye towards otherwise. That is what makes Joyland's writing special."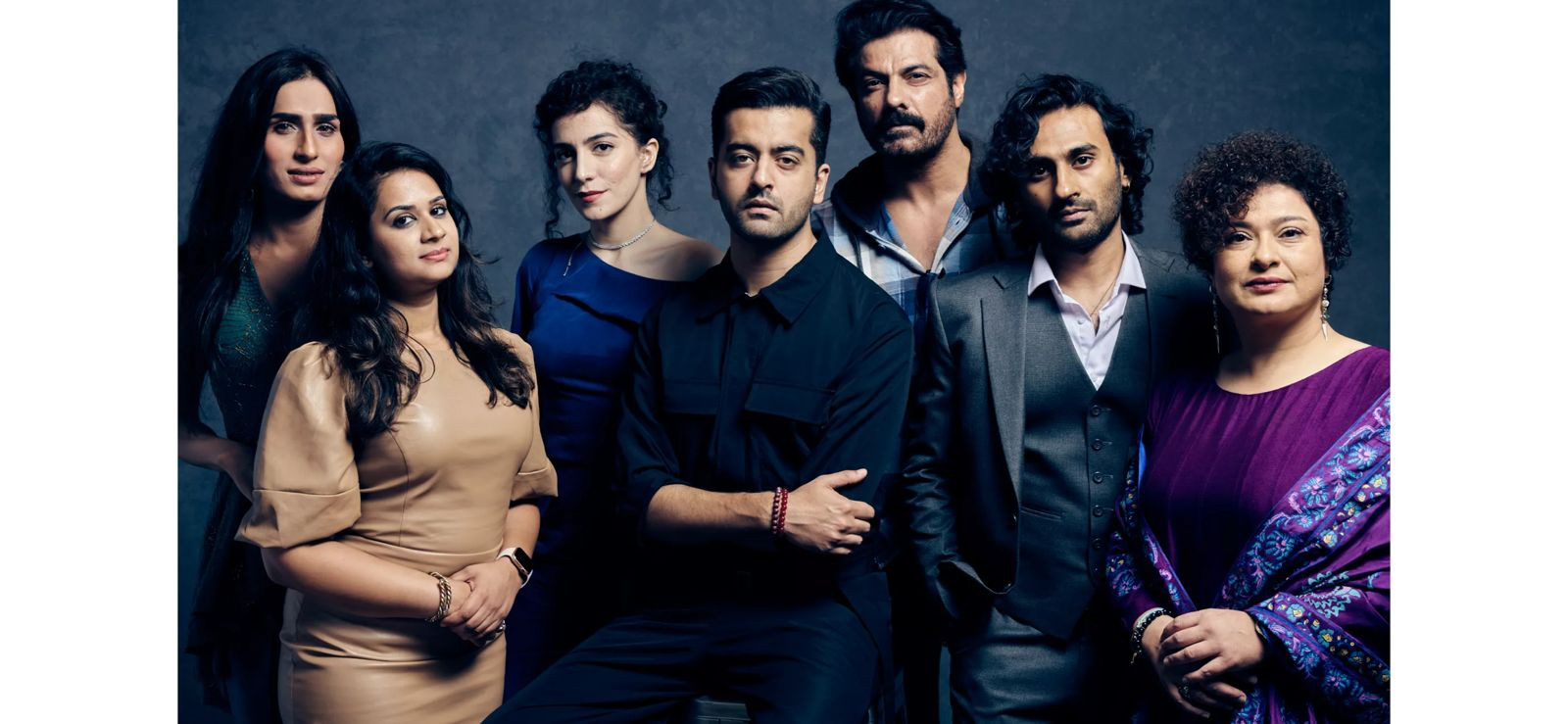 With a script so sensitive and raw, the main challenge was to get the characters right. "Mumtaz goes through some difficult things and she bears a lot of pain, the particular kind where you feel like your life is not in your control. It's such a universal feeling for all women, especially here, and yet a particular pain customised to Mumtaz's life. It was a task to really portray that pain with sensitivity and care—both towards Mumtaz and what she goes through and for those who are watching," said Farooq. Likewise, Junejo started working on his character in January when the film started its shoot in September. However, they owe it all to the supportive energy on set.
"The set generally was designed in a way that, at all times, there were at least 3 people from the master that Sarmad is to Kanwal to Saim to all my co-actors and the production team, that you could just walk up to. I never felt alone with them, and you won't feel alone watching Joyland," said Farooq as Junejo nodded with a shy, warm smile at the thought.
Ending on a funny anecdote, the duo recalled when the Khoosat siblings, Sarmad and Kanwal created four samples of "puke" for a scene while making sure that it tastes good for the actor without compromising on its colour and consistency for it to look real. "Four formulaic shots of juices, ginger ale, lime and whatnot. That was the care and detail that went in Joyland."
Have something to add to the story? Share it in the comments below.