Shehbaz, Gates discuss flood devastation in Pakistan
Prime Minister Shehbaz Sharif on Thursday met co-chair of the Bill & Melinda Gates Foundation Bill Gates in New York to discuss the recent devastation caused by flooding in Pakistan, which has displaced 33 million people, as well as polio eradication and primary health services in the country, an official statement said.
The premier updated Gates on the impact the floods are having on people's lives and livelihoods, and public health in Pakistan, and the work the government is urgently undertaking to alleviate suffering.
The statement said that Gates expressed his concern for the people of Pakistan following the floods and reiterated the foundation's continuous support and partnership with Pakistan during this challenging time.
Read more: EU Commission president promises 'new humanitarian aid' for flood-ravaged Pakistan
He affirmed that the Gates Foundation will continue its current support including the disaster relief efforts in flood-affected areas of Balochistan and Sindh.
The prime minister and Gates discussed the impact of the floods on immunisation and maternal health services and polio eradication in particular.
The prime minister acknowledged the need to prioritise maternal and newborn care in flood-affected areas and thanked Gates for the foundation's support to Pakistan's relief efforts thus far.
On polio eradication, the prime minister and Gates discussed that eradication efforts were facing a challenging situation because of the floods, especially after a recent rise in the number of wild polio cases.
Also read: No help offered, or asked for from India after floods: FM Bilawal
The statement said that the premier reaffirmed the government's resolve to pursue the campaign relentlessly. They agreed to continue their collaboration with polio partners to urgently reach vulnerable children with polio vaccines through the remainder of 2022 and prevent the disease from re-establishing itself in Pakistan's major cities. Gates thanked the prime minister for his continued prioritisation of polio eradication.
The prime minister and Gates also spoke of how the polio programme is using its robust infrastructure to support the acute phase of the flood response, including deploying its surveillance system to monitor for malaria, dengue, and water-borne disease outbreaks as well as helping to deliver other life-saving vaccines to children.
The polio programme, with funding from the Bill & Melinda Gates Foundation, is currently conducting 1,200 health camps in the worst flood-affected districts across Pakistan.
They exchanged views on the need to continue their close partnership together to ensure Pakistan can continue to make progress on health and development including enhancing agricultural resilience and rebuilding sustainable infrastructure that can withstand future climate shocks.
City grapples with spurt in dengue cases

HYDERABAD/KARACHI:

While a spurt in dengue cases appears to have overwhelmed hospitals in Karachi, health officials confirmed first death from the vector-borne disease in Hyderabad on Thursday night when a 19-year-old died at the Civil Hospital.
Karachi saw highest single-day count of dengue cases of 218 on Thursday as the number of cases in the city reached 5,492 so far this month, and 6,268 for the whole year.
The highest count of dengue cases, 76, was reported from East district followed by 72 in Central, 23 in South, 20 in Korangi, 12 in Malir, eight in Keamari, and seven in West.
Medical experts have warned citizens that papaya leaf extract increases the risk of diarrhoea which further causes weakness. Affected people should drink water and fruit juice, they said.
Though floodwater is receding in parts of Sindh, many parts of the province are still swamped which provides breeding grounds for mosquitoes. Hence, malaria and dengue, both mosquito-borne aliments, have broken out there.
Over 6,000 cases of dengue, including 31 deaths, and 12,210 of malaria have surfaced in the province in the last two months, according to a report of the Sindh Health Department.
The department's statistics, however, show that the dengue outbreak has been mostly confined to Karachi where all the dengue-caused deaths have happened except one in Hyderabad.
Some 289 dengue cases surfaced in six districts of Hyderabad division, 277 in Mirpurkhas, 45 in Nawabshah, 35 in Sukkur and 25 in Larkana divisions. Like Karachi, a majority of the patients reported with dengue symptoms in those five divisions in September.
Some 6,535 fixed camps and 7,322 mobile camps, providing health services to the rain and flood displaced people, screened 251,587 patients having symptoms typical of malaria. However, only 12,210 among them tested positive.
The department claims that more than 2.79 million patients have been treated at the camps over the last two months. The department's camps treated 1.851 million patients and those of the Peoples Primary Healthcare Initiative (PPHI) 942,284 patients.
On September 20 alone, some 78,242 patients were examined. An overwhelming majority of the patients treated at the camps suffered from skin diseases because people either have to wade through or use floodwater. The number of such patients has been recorded at 636,729.
Another 577,286 patients, mostly children, were treated for diarrhea. In the month of August, 99,629 children of less than five years of age and 102,395 children of above five years of age were treated for watery diarrhea.
Likewise, 8,873 children of less than five years of age and 11,311 of over five years were attended at the medical camps in August and 5,303 and 6,922, respectively, in September.
The medical camps also registered 688 dog-bite and 134 snake-bite cases. The department claims that they have a stock of 86,021 rabies vaccines and 16,554 anti-snake venom doses. The rains and flood caused partial damage to 917 buildings of the health department besides destroying 165 health facilities, including 299 in Hyderabad, 259 in Mirpurkhas, 196 in Nawabshah, 194 in Larkana, and 128 in Sukkur divisions.
Published in The Express Tribune, September 24th, 2022.
Four more flood victims die

KARACHI:

Out of 4.7614 million cropped area, 3.773 million acres have been destroyed in recent rains and flash floods across the province, Information Minister Sharjeel Inam Memon said in a press statement on Friday.
The minister said that four more precious lives have been lost and rain related deaths have risen to 728, while 8422 people injured. Another 26,506 cattle were reported to have perished, taking death toll of livestock to 340,015.
He added that it is top priority of Sindh government to provide relief to the farmers.
In order to provide relief to the farmers, the Sindh government has fixed the support price of wheat at Rs4,000 per kg for the next year crop.
According to the report of the Works and Services department as many as 2548 government buildings have been destroyed by the recent rains and floods including schools, basic health units, and others, ' the minister said. He said that the Sindh government has formed committees to assess the actual data of the damages, which will start their survey from comming Monday.
Sindh sends police to Islamabad
Contingents of Sindh police have started going to Islamabad in view of possible protests in the federal capital.
The Islamabad police have requested for 30,000 personnel from the provinces to help control the law and order situation after the call of sit-in and protest by Pakistan Tehreek-e-Insaf chief Imran Khan in Islamabad.
Sindh IG Ghulam Nabi Memon issued instructions to Additional IG Training, Additional IG Karachi, DIG Training, DIGs, SSPs of districts and other concerned officials to arrange personnel for performing security duties during the sit-in in Islamabad.
As per orders, police of various districts started sending troops, while more personnel lists are also being mustered up for the trip to capital.
A substantial number of Sindh police officers and officials are busy in the efforts for the rehabilitation of the flood victims.
Published in The Express Tribune, September 24th, 2022.
Desperate patients turn to unproven alternative therapies

KARACHI / LAHORE / PESHAWAR:

Given the influx of patients at public hospitals and a painkiller shortage all over the country, those suspecting they have contracted dengue or are actually infected with the virus have resorted to home remedies, which might not be as effective as perceived.
Placebo treatments, like papaya leaves' juice, papaya powder, and papaya syrup, have flooded social media as dengue has tightened its grip around the country and go-to painkillers like Panadol have disappeared from pharmacies due to skyrocketing demand post-floods. Dr Saeed Khan, Head of the Molecular Pathology Department at Dow University of Health Sciences, highlighting the dangers of home remedies, said that there was no research to suggest they worked.
"This is a deja vu of the Covid-19 pandemic where people were trying every herbal medicine being circulated on the internet. Mostly these indigenous remedies are of no use," he remarked. Dr Saeed was of the view that patients of dengue should not risk self medication as the lack of timely medical care could have drastic consequences. "Those who suspect that they have dengue should immediately visit a hospital and consult with a doctor."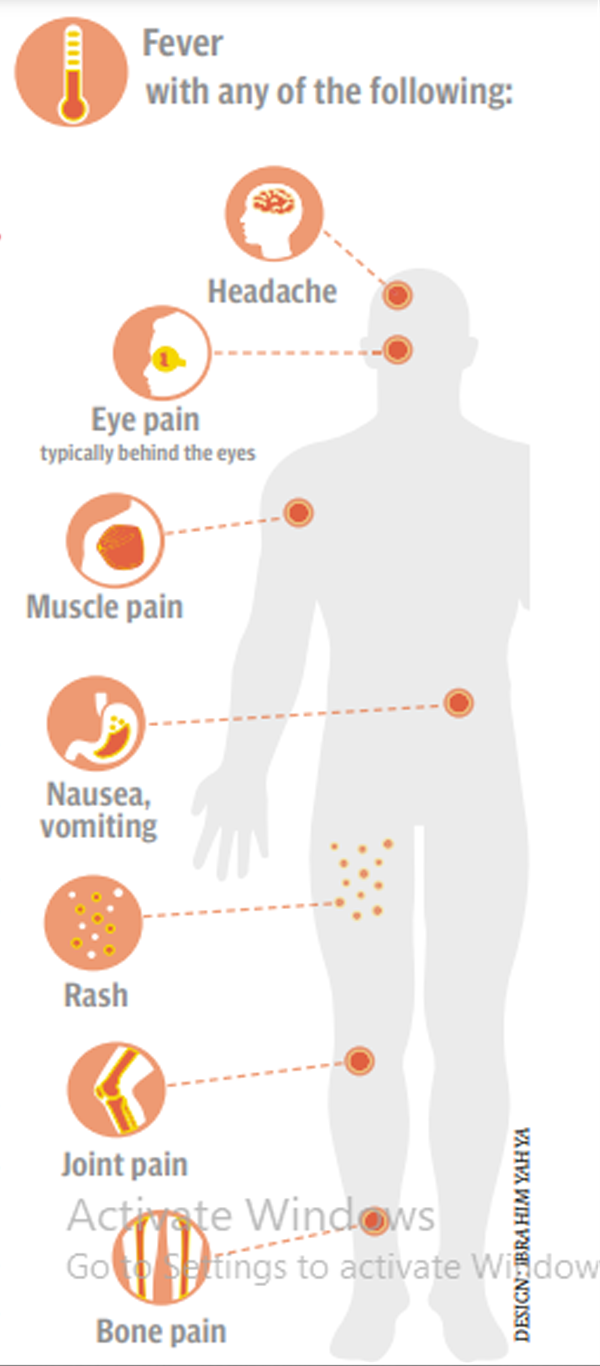 READ City grapples with spurt in dengue cases
However, Haris Khan, a resident of Peshawar, believes that Dr Saeed's advice is of little use when the medicines that doctors are prescribing are not even available in the market. "My brother currently has dengue and we have no choice but to treat him at home," lamented Haris, adding that even non-prescription drugs like Panadol, Brufen, and Disprin are missing.
He further said that pharmacies are exploiting the situation even more by gouging prices of essential medicines "so people really did not have a choice but to sit at home and hope for the best." The price gouging of medication seems to be a national problem as pharmacies in Karachi and Lahore where Panadol is available are charging up to Rs 900 per box. President of the Wholesale Chemists Council of Pakistan, Atif Billo, when asked about the high rates, said that it was simple economics.
"The demand has exceeded the supply hence the exorbitant prices." Rates of mega units of platelets, used to treat patients with severe dengue, have also gone through the roof. A survey from private hospitals in Karachi revealed that private blood banks are charging Rs 30,000 to Rs 35,000 to supply one mega unit, and that too against four donors of blood.
Despite the steep prices, Dr Ahmad Zeb, a medical specialist from Peshawar, was of the view that homemade remedies should be taken with a grain of salt. "If a patient's condition is severe, relying on social media medicines will not improve their health. If such remedies worked then doctors would close up shop and sit at home," Dr Ahmed candidly remarked while talking to The Express Tribune.